Setting the Dashboard Properties
You can set the general settings of a dashboard including the export option, action mode, global filters and resetting filters when parameters are updated.
Steps:
1.     On the Dashboard and Workbook Settings pane, click the Dashboard tab then the Options

 button.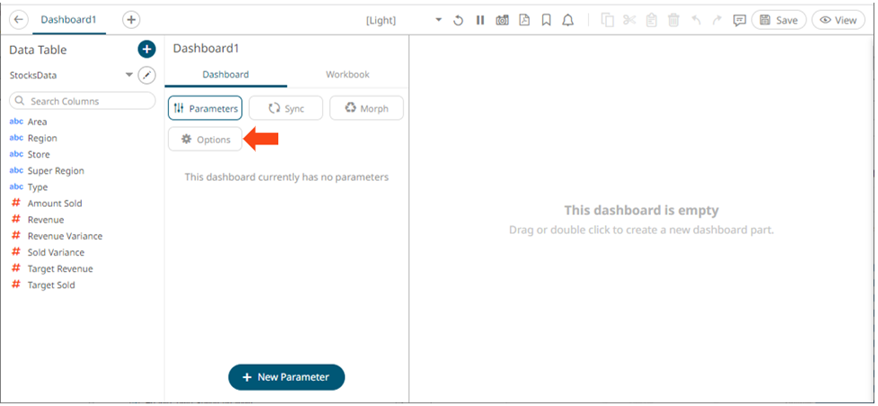 The Dashboard pane updates to display the Dashboard Settings.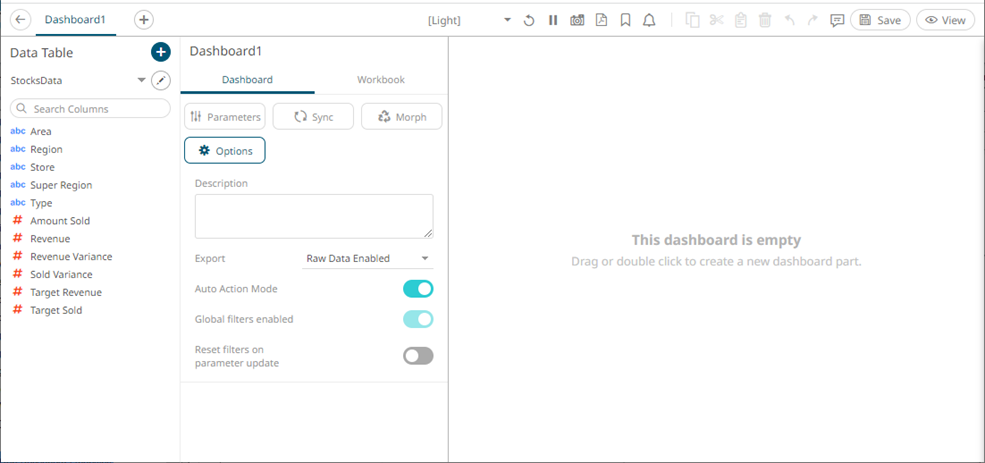 2.     Enter a Description of the dashboard. Hovering on a dashboard tab displays this description.
3.     Set the Export option: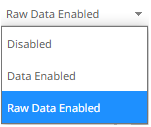 ·         Disabled
Disables the ability to copy data in a visualization or export raw data.
·         Data Enabled
Enables the ability to copy the highlighted data in a visualization and paste into another application such as MS Excel.
·         Raw Data Enabled (default)
Exports the raw data from the data source.
4.    Tap the Auto Action Mode slider to turn it on. This means the automatic parameterization on the visualizations on the dashboard is available.
5.     Tap the Global Filters Enabled slider to turn it on. This means that the global filters defined for the workbook will be applied on the dashboard. This is enabled by default.
6.     Tap the Reset Filters on Parameter Update slider to turn it on. This means that when the dashboard parameters are updated, the filters in the dashboard are reset accordingly.
7.     Click the Save  

 icon on the toolbar to save the changes.
When saved, the

 notification is displayed.