Moving Breakdown Columns
The Move Right or Move Left options are only available when there is more than one breakdown column.
Right-click on a breakdown column and select Move Right or Move Left on the context menu.
You can also swap or move columns by selecting and dragging them to the preferred hierarchy level.
From: Industry > Supersector > Company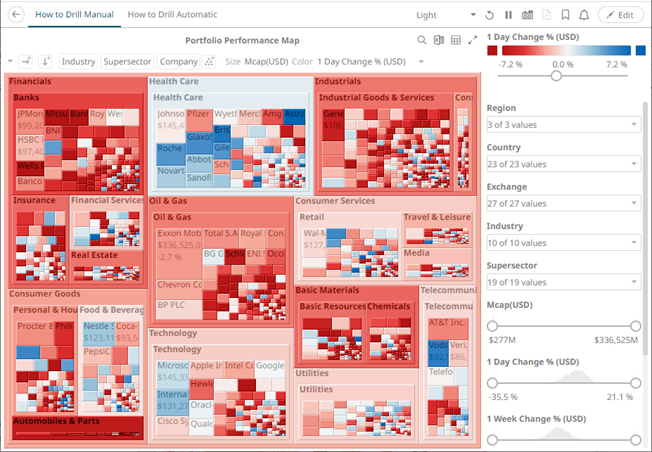 To: Supersector > Industry > Company