Uploading Data Sources
Users with a Designer role can upload data sources to folder or subfolders to which they have permission.
Steps:
1.     To upload data sources, you can either right-click a folder or subfolder then select Upload Data Sources:
·         on the expanded Folder hierarchy list

·         or on the Data Sources pane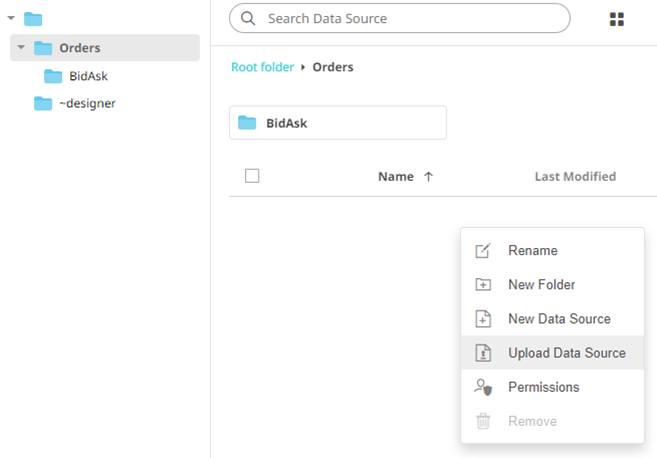 The Upload Data Source dialog displays.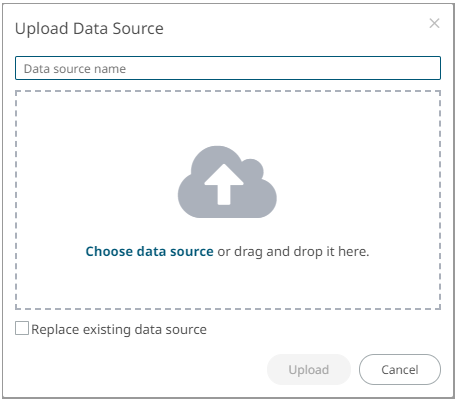 2.     To upload a data source, you can either:
·         drag it from your desktop and drop in the dialog, or
·         click Choose Data Source and select one in the Open dialog that displays.
The name of the data source is displayed on the uploaded data source area and in the Name box.
3.     You can opt to rename the data source.
4.     To replace an existing data source, check the Replace existing data source box.
5.     Click

.
You will be notified when the data source has been uploaded.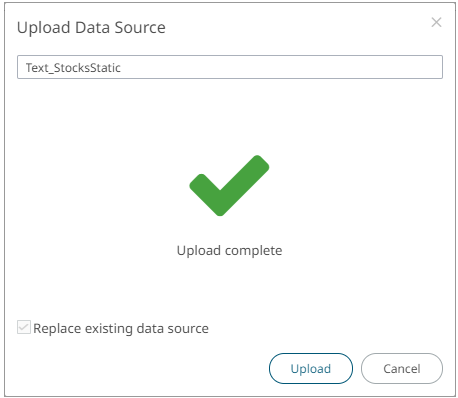 The data source is added and displayed on the Data Sources tab.