Deleting Data Sources Using the Context Menu
Steps:
1.     You can either:
·         right-click on a data source and select Remove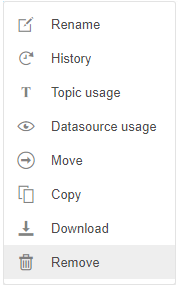 ·         check several boxes of data sources then right-click and select Remove
A confirmation message displays.
For a data source, the corresponding applications that will be impacted is listed:
For several data sources:

2.     Click

 to delete.