Adding Data Table Parameters
Parameters filter the data set returned to the visualization. Parameters are especially valuable when programming Actions in a workbook. You can use the parameters function to pull and enter specific data into SQL queries, web searches or other actions that you may wish to program as part of a workbook.
Steps:
1.     On the Data Table Settings pane, click

.
A new parameter displays (i.e., New Parameter 1).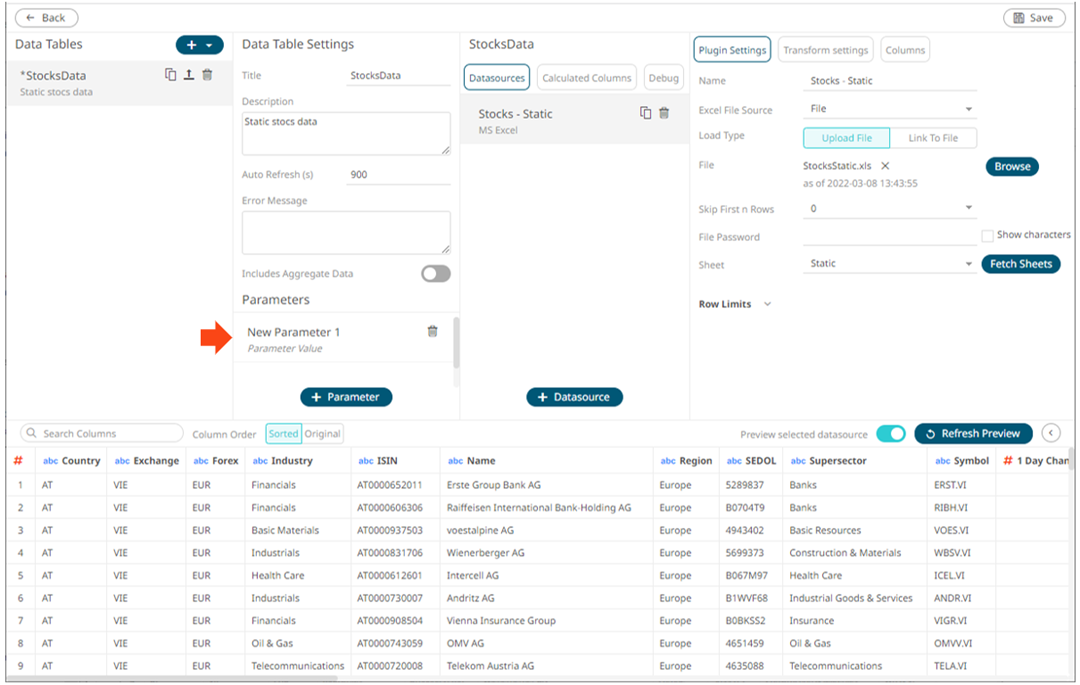 2.     Click New Parameter <number>.
The section expands to allow definition of the parameter name and default value.
3.     Enter the parameter Name then click

 .
4.     Select the Type: Text, Numeric, or Time.

5.     Enter the Default Value.
You can enter several default values, separated by a comma.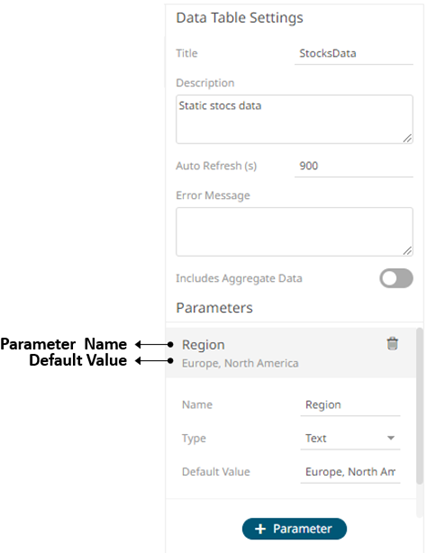 NOTE

For the Time type, the following formats for the default value are accepted:

·         "yyyy-MM-dd"

·         "yyyy-MM-ddTHH:mm:ss"

·         "yyyy-MM-ddTHH:mm:ss.SSS"

 
6.     Repeat steps 1 to 5 to add more parameters.
7.     Click the Save

 button.
The Data Sources Preview at the bottom of the screen updates based on the default parameter values.