Panopticon Real Time Deployment Model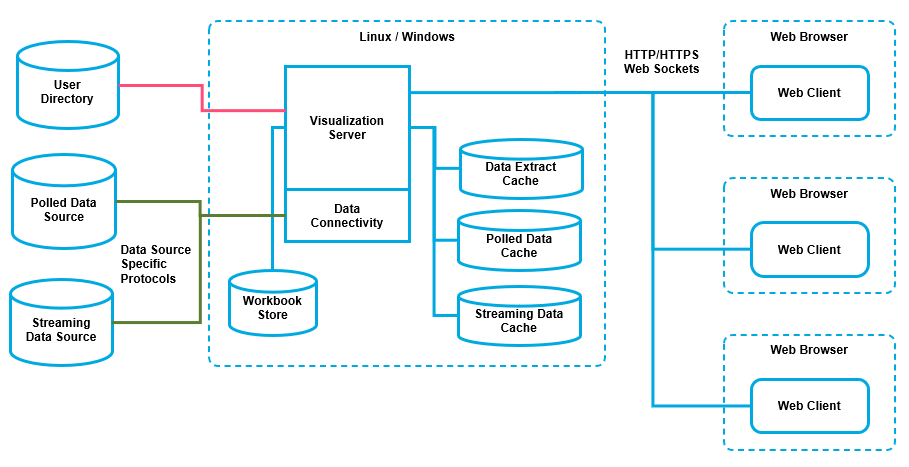 Full scale Panopticon Real Time deployment
Panopticon Real Time is deployed and hosted on an internal network. The server can be accessed from internally and/or externally from the internet. Upon allowing access to the server from the internet it is recommended to have a proxy and firewall in front of the server.
Panopticon Real Time exposes web services from both a SOAP interface and a REST interface. These interfaces are used by the Web client but can also be used to execute functionality directly on the server such as by batch jobs.
Workbook access is secured through the underlying application Panopticon Real Time security model, such as authentication and configuration of directories in Tomcat.
Furthermore, Panopticon Real Time is capable of the following:
q  Single Sign On (SSO) Support through SAML
q  JDBC / JNDI Data Sources
q  JMX Monitoring