Starting an Application on the Applications Tab
Steps:
1.     To execute an application, ensure the   icon displays before the Name. This means the necessary data sources are already uploaded.
However, if  is displayed, click it to display the Application Data Sources message. For example: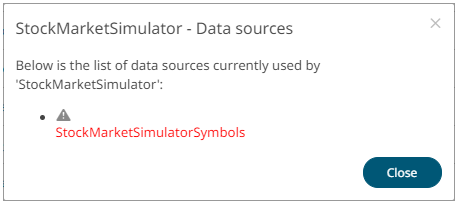 Refer to Uploading Data Sources for more information.
2.     Click  . The icon changes to  and the timestamp is displayed under the Status Updated column.
This also generates the stream topicsand the data producer.