View Site Specific Pages
View site specific pages in Access Web.
Administrators can configure the required site specific pages and it will be displayed in
Access Web
user interface.
Tip:
Contact your Administrator if you want any site specific page to be configured.
The configured site specific pages will be displayed as top-level options alongside Files, Jobs and Desktops. A More drop-down option will be displayed if there are too many pages. The pages will open in the new tab.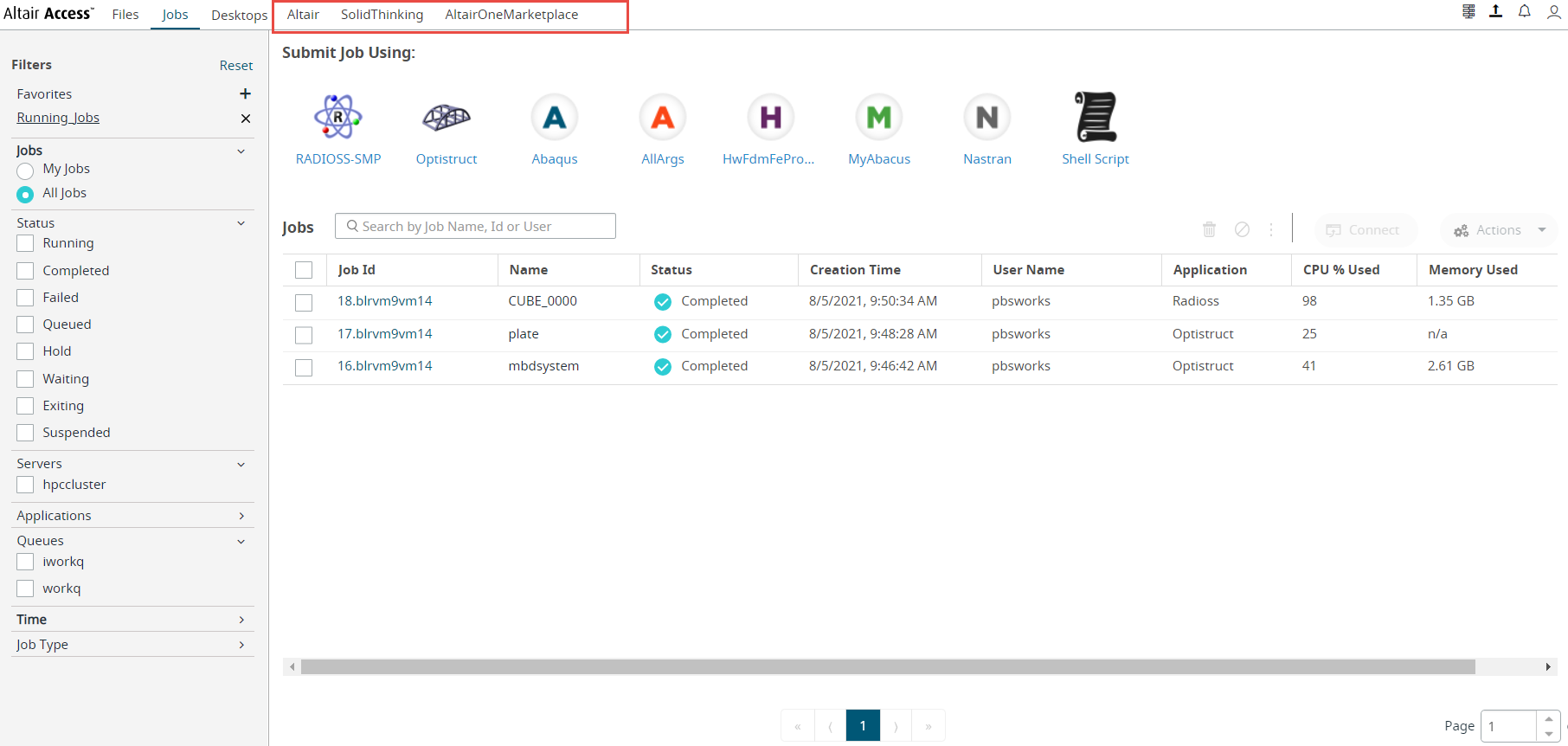 Click the page that you want to view.
For example, click Altair page that is configured. The Altair website page will be opened in the new tab.