Log File
A log file outputs the HyperLife evaluation summary for a particular run.
A run log file (*.log) is written to the run folder which contains important information about the run setup and status.
The log file is activated from preferences. This feature is activated by default for a run submitted via Batch.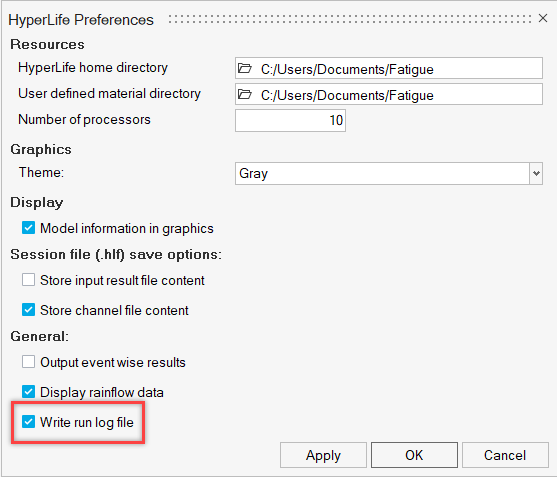 The log file summaraizes the following details from the executed run:
Files imported for setup

Load history files
Model file
Result file

Analysis type selection

Type of Fatigue Analysis selected
Layer information
Type of loading
Chosen method

Events created and the number of repeats assigned
Selected Parts/Component with the Assigned Material
Warning
Evaluation Time
Result Query Time