HyperBeam

View

Use the HyperBeam View to create and control beam section data.

HyperBeam

view is activated by clicking

in the
Model Browser
. To exit the
HyperBeam
View and return to
HyperMesh
, click another view in the
Model Browser
, or click from the
menu bar
.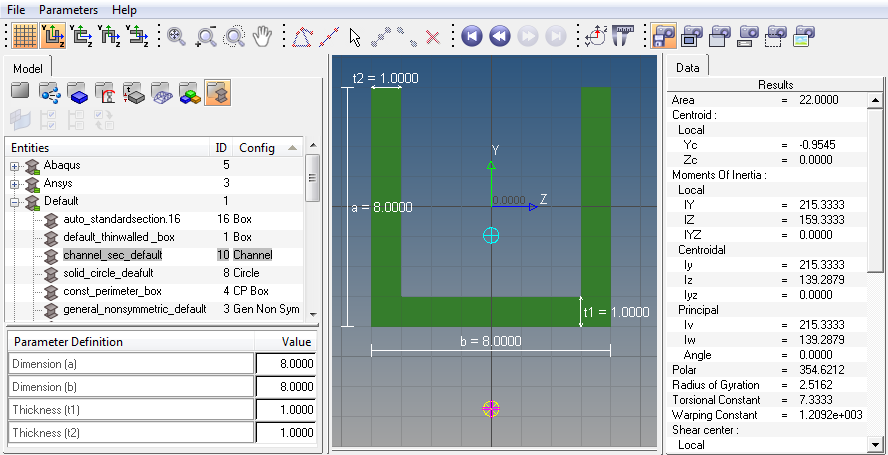 References
The following sources were used in the creation of
HyperBeam
documentation:
W.D. Pilkey, Analysis and Design of Elastic Beams, Wiley & Sons, New York, 2002.
H. Göldner, ed., Lehrbuch – Höhere Festigkeitslehre, Fachbuchverlag, Leipzig, 1979.
A. Gjelsvik, The Theory of Thin Walled Bars, Wiley & Sons, New York, 1981.
U. Schramm, V. Rubenchik, and W.D. Pilkey, Beam Stiffness Matrix based on the Elasticity Equations, International Journal for Numerical Methods in Engineering 40 (1997) 211-232.