Starting an Application
   NOTE

·         Before starting an application, ensure:

o    the CEP engine has been started

o    the prerequisite data sources are uploaded on the Data Sources tab

o    the application model is defined correctly

·         If the application is empty, the  icon is disabled. Refer to Creating a New Application for more information.

 
You can start an application either on the Applications tab or on the Application page.
Starting an Application on the Applications Tab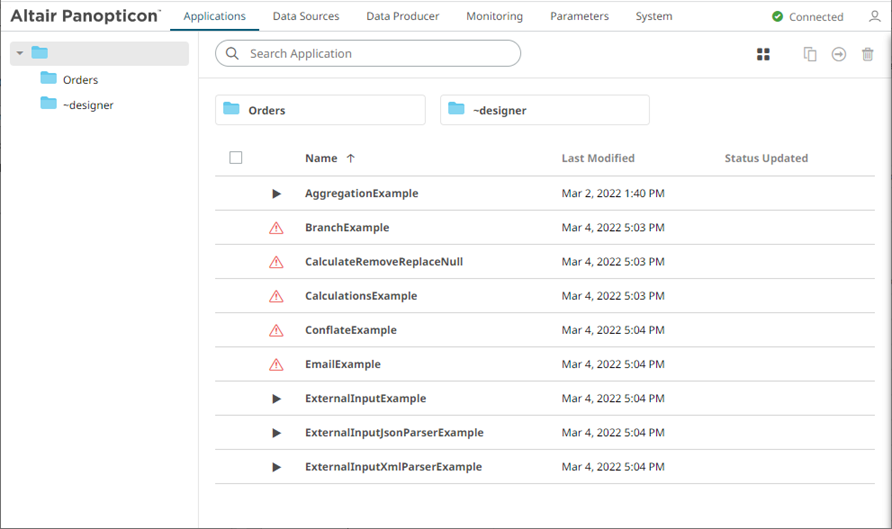 Steps:
1.     To execute an application, ensure the   icon displays before the Name. This means the necessary data sources are already uploaded.
However, if

 is displayed, right-click on the application and select Data Source Usage on the context menu.
The list of data sources used by the application is displayed. For example: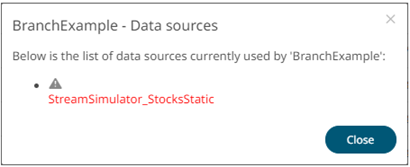 Refer to Uploading Data Sources or Creating a Data Source for more information.
2.     Click  
 . The icon changes to

 and the timestamp is displayed under the Status Updated column.
The stream topics and the data producer are also generated.